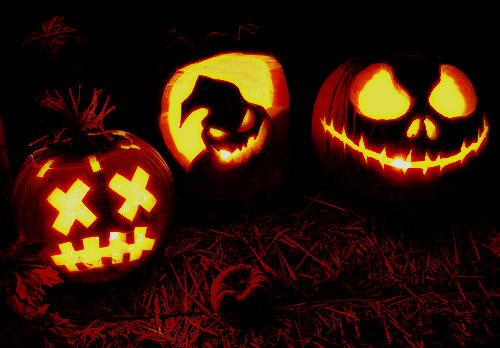 Halloween marks the beginning of many fun times to be had in Pittsboro North Carolina from now until the New Year. Here are some of the things happening for Halloweein in 2016 in Chatham County.
Trick or Treating
In years past sometimes Halloween was celebrated on a Saturday or Sunday before Halloween. Well, this year Halloween is on a Monday and Pittsboro is celebrating Halloween on Monday. The two most popular places to trick or treat in Pittsboro are Potterstone Village and Bynum. Of course, trick or treating takes place in all neighborhoods as well.
Potterstone Village The Pittsboro Police Department will be set up at the main entrance to Potterstone just as they are every year, giving out candy. Potterstone gets packed and is by far the hot spot for trick or treaters.
Bynum The Bynum Bridge will have all kinds of pumpkins on display. Some years there is a nearby haunted house. There are a few blocks of houses near the bridge people go trick or treating at. This is much more low key than Potterstone. While this is a fantastic community, there is more walking and less candy so if you have several small children your best bet is Potterstone, just get there before people start running dry on sweets.
Pumpkinfest
Pumpkinfest at Fearrington Village takes place this year on Sunday October 30 2016. There will be at least 50 creatively cut pumpkins on display. Their website says "The Fearrington Granary will be open for dinner from 5-8pm, The Goat will be serving ghoulish goodies. McIntyre's Books will host spooky story time with Beth Kalb at 6, 6:30 and 7pm."
Pumpkins at Bynum Bridge
As briefly mentioned above there will be pumpkins at Bynum Bridge. Locals who arrive very early can carve them as well. By dusk the pumpkins are set up on display and after dark the bridge is glowing with all sorts of creative creations.
Here is a Google Map to help you with the pumpkins at Bynum Bridge in 2016:

Huckleberry Trail Farm
Every weekend in October this farm is open to the public. If you haven't been and you have children, check it out. There is a scavenger hunt in the corn maze, a gigantic slingshot, a cotton patch, a pumpkin patch, hayrides and more. Check them out: http://huckleberrytrailfarm.com/
New Hope Valley Train Ride
In 2016 the "Track or Treat Halloween Express" runs on October 15, 22, and 29. More info here: http://www.triangletrain.com/
Trail of Terror at Northwood High School
Saturday evenings at Northwood High School. Possibly Friday as well, call them for more information.
Happy Halloween!