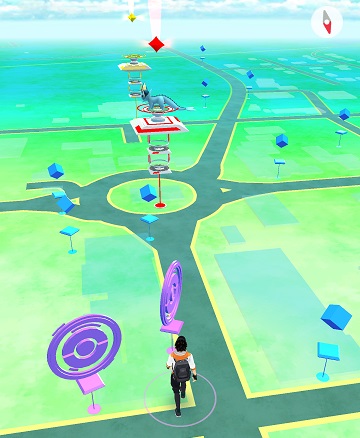 Pokémon Go has taken the world by storm and Pokéstops are everywhere, including Pittsboro North Carolina.
Gyms
Red team has taken over the Pittsboro Courthouse (gym). There is a gym as Snap Fitness, at the courthouse and several other locations. I will add them all to this list shortly.
Pittsboro Courthouse
Chatham Mills Water Tower
Pittsboro Post Office
State Employees Credit Union
Pokéstops
With all of the historical places in Pittsboro we have a ton of Pokéstops. Downtown is literally littered with Pokéstops. In the immediate downtown section is Cafe Diem coffee, Phoenix Bakery & the Roadhouse.
Pokélure
Cafe Diem coffee is a Pokéstop taking full advantage of Pokémon Go by deploying Pokélure every time someone spends $5. The red team is hanging out here quite a lot. Every time Pokélure is up Pokémon are all over the place from rattats to pidgeys and wild horses.
The City Tap and French Connection also had Pokélure raining down on them today at the time of this article (July 12 2016). Actually, anywhere there is a Pokéspot you can find Pokélure!
Bookmark this page for more information on Pokémon Go!
And, here's some real estate comedy for you: