Finding a home for sale in Pittsboro with a basement is no easy task.
As of today's blog post, there are currently 25 homes for sale with a basement. To locate these, I used the advanced property search on my website.
Here's one of them, which I happen to have listed at the moment: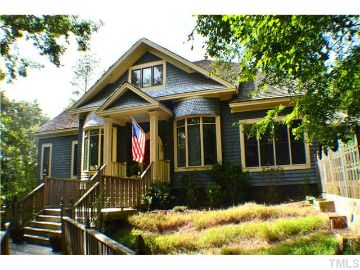 Where are North Carolina's basements?
In the Northern United States builders are required to build below the frost line. The frost line is the depth of the land where water in the ground is expected to freeze. The keep a home structurally sound from the expansion of water they must build the foundation or basement below this frost line. The frost line can easily be over 6' deep. This is a whole lot of square footage and can easily be put to use. North Carolina's frost line is only around 12".
Another issue is clay. Clay holds a lot of water. There are many water issues to be concerned with when it comes to basements in the area.
Pittsboro Basements:
In Pittsboro you will typically find crawlspaces. If you are looking for a basement you will usually find a walk-out style basement. If you are searching for a home in the area and would like to have a basement, feel free to give me a call with any questions that you may have. I may be able to save you a great deal of grief by telling you which basements to avoid like the plague and which basements may fit your needs. I am also familiar with almost all of the homes available around here and am the county's only Accredited Land Consultant.
Related: If you are looking for land visit my page dedicated to land sales in Pittsboro, NC.