A few people have asked me what's going on in front of the Food Lion on Business 64 in Pittsboro.
If you have driven past it recently, you have probably seen this construction which began in May of 2015.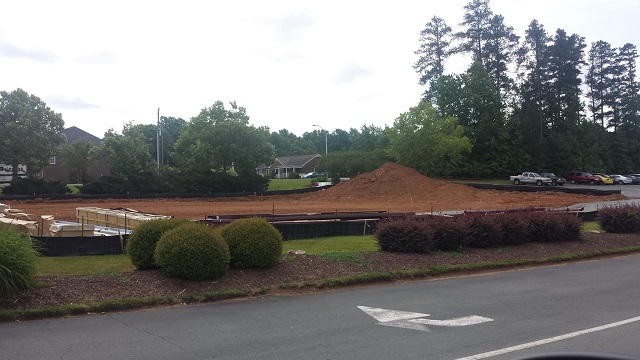 Some people have asked me if this will be a Dunkin Donuts or a Starbucks. It is neither. This will be the new location of NAPA Auto Parts.
The existing NAPA is located at 674 West St, Pittsboro, NC 27312.
Commercial land is quickly running out along 64 in town. If you are looking to buy or sell commercial real estate in Pittsboro feel free to check out my page on Commercial real estate.