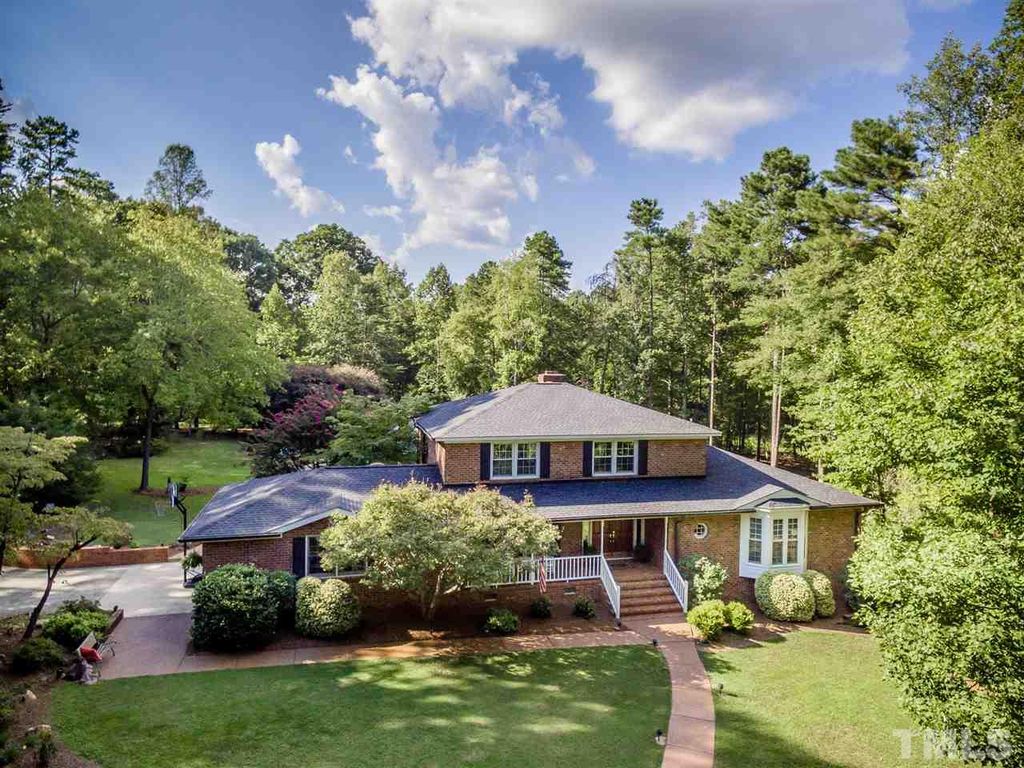 Eric Andrews recently sold this home at the Siler City Country Club Golf Course, located on Pine Hill Drive. As seen in the aerial picture, this was a huge, 4000SF home. The house had a pool and a 1600SF den!
Eric has sold multiple houses at the Siler City Country Club Golf Course and knows the neighborhood well. If you're seeking to buy or sell a house here be sure to contact Eric today.
In the video below, Eric describes the neighborhood and the golf course. In general, homes range from $200,000 – $1,000,000. It's a decent, fun golf course that Eric has played on and many of the homes here have some really amazing features.
As for the home above, this was MLS # 2213917.
Here's the original description:
The 19th Hole! Newly renovated brick home with 4 bedrooms, 3 full/2 half baths, downstairs master, back porch, 1600 SF entertainment room with full bar, tiled, billiard area, large deck, inground pool, 2-car garage, lower level carport, formal dining, sitting room, front porch. Only a golf cart ride away from Siler City Country Club Golf Course.