Go here for the Halloween in Pittsboro 2016 page.
Back upon popular demand, here is what is happening in and around Pittsboro, NC for Halloween 2015.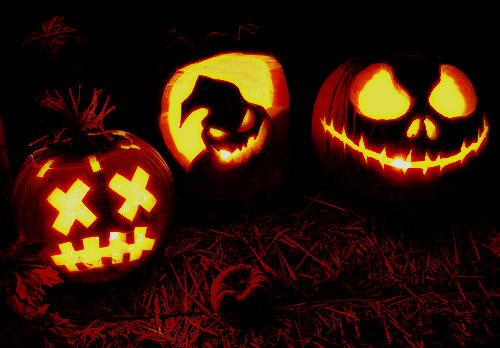 Trick or Treating at Communities in Pittsboro NC: By far the most popular place for kids go trick or treating in Pittsboro NC is at Chatham Forest. There is little traffic and the Chatham County Sheriff's Department has a very large presence there. Other communities include Powell Place & Potterstone Village.
Pumpkins on Bynum Bridge. On October 31, 2015, the old old bridge in Bynum NC will be one of the spookiest places to be in Chatham County. After dark  hundreds of pumpkins will be lit up on it. There is trick or treating nearby, a haunted house (on some years).
Someone made this fantastic Google Map of the events and parking areas at Bynum. Bynum is just north of Pittsboro.

Huckleberry Trail Farm Corn Maze: Located on Pleasant Hill Church Road, Pittsboro NC, this farm has a hay ride that goes through a pumpkin patch and also a corn maze. If conditions are right there are occasional hay rides. Visitors are given a pumpkin, too! Don't forget to try out the "sling shotz". Go to their website for more information.
Fearrington Village Pumpkinfest is not on Halloween but takes place October 29th, 2015. You can read about it here: http://www.fearrington.com/pumpkinfest/ The Goat will be serving sandwiches, salads and ghostly treats, and Roost will have pizza and its usual selection of local craft beers on tap.

Halloween Track or Treat Ghost Train is on October 31 2015 and a family friendly even which takes place at New Hope Valley. Go here for more information.
The Trail of Terror by Northwood High School. The event benefits Relay for Life. October 30, 2015 7pm-9pm.