Chatham Park construction has begun.
The first project is the medical office building off of Russet Run Rd.
Here is a picture of the steel frame going up: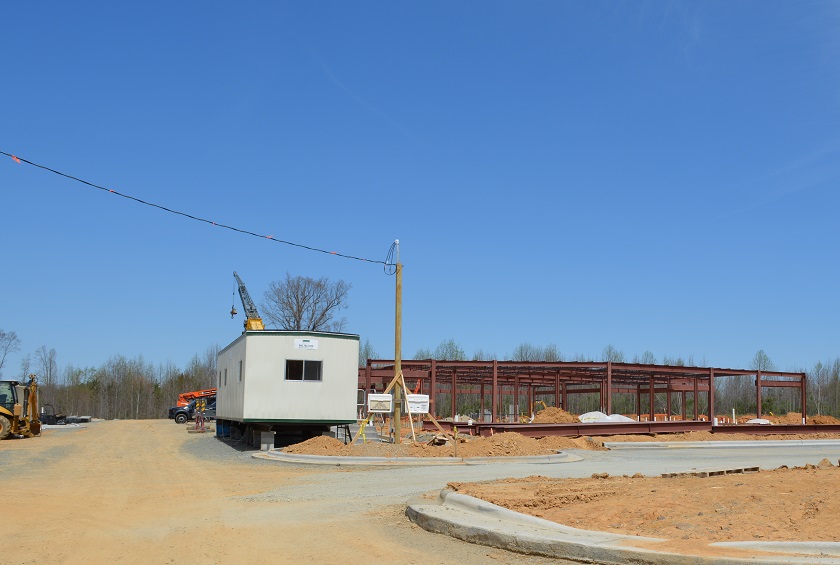 This building will house many specialty office from UNC Health Care.
Stay on top of news like this over on our main page: Chatham Park News and Information.