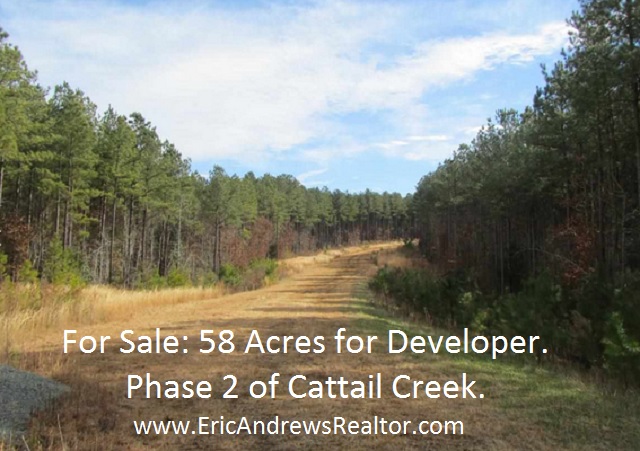 If you are looking for land for development in Chatham County please feel free to give me a call.
In the video below you will see a tour of 58 acres of land for sale in Cattail Creek.
Homes in Cattail Creek sell for $200-$350k.
This property has a capacity for 21 additional lots around $300k. It is a good, sound investment for a developer or a builder/developer. The erosion control permits have already been handled. The road has already been roughed in. The subdivision is off of White Smith Road. It is in the Silk Hope School District which has been around for over 100 years. The property has a mix of mature pine and hardwood.
The current developer estimates that they have over $100,000 invested into erosion control, culverts, and grading. Phase 1 of Cattail Creek is nearly 100% complete. This is a well and septic community. Most properties in the area are 3 bedrooms and have wells which are 300 feet deep which yield approximately 5 gallons per minute.
The seller is motivated. If you have interest in this property please let me know and I will schedule a private showing.