The 15/501 Bypass has been in discussion since the 1970's.
Eventually, due to Chatham Park or other inevitable growth, the congestion around the traffic circle at the Pittsboro courthouse will substantially increase, and the 15/501 Bypass will be implemented.
15/501 is a truck route, and as traffic struggles to get around the traffic circle, Chatham county will see this Bypass take place.
Here are some possible places the new 15/501 Bypass could go: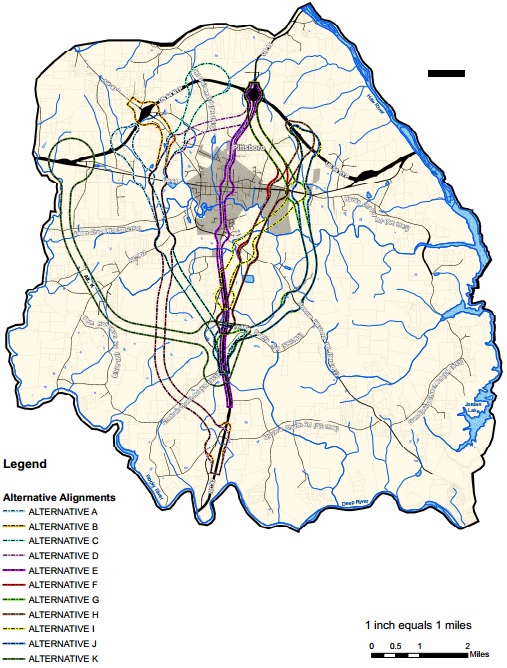 When this actually happens and how it affects land owners remains yet to be determined. The last time I checked the project was currently unfunded.