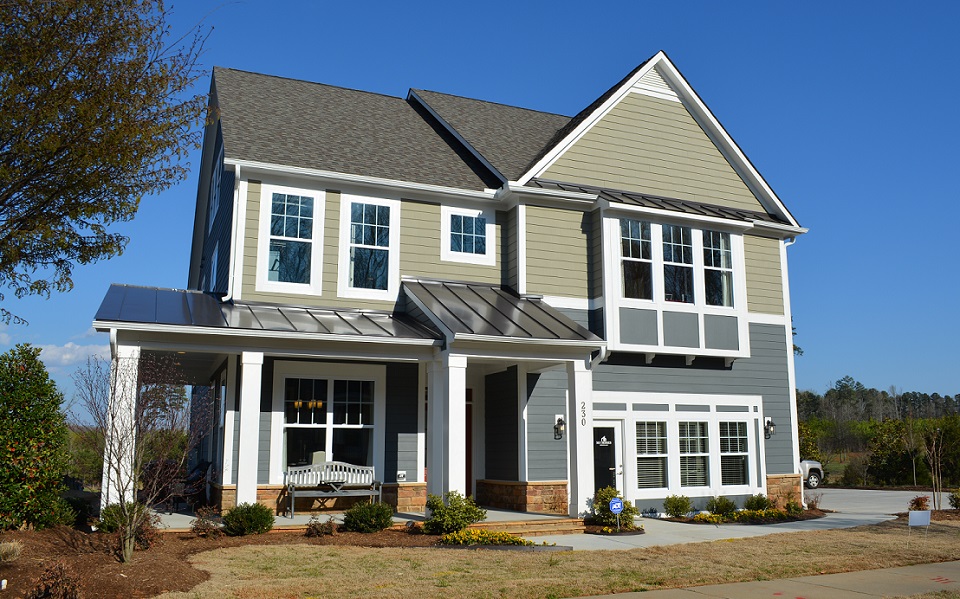 Looking for a homes for sale in Powell Place? I am an agent within 2mi of Powell Place that has assisted multiple buyers with completing this major real estate transaction.
So far my experience with all of the builders and agents has been great here however buyers should never purchase a home without a real estate agent. Even if you don't use me, get an agent. Check out the above linked article for why.
About Powell Place
Powell Place is located in Pittsboro North Carolina. The entrance to the neighborhood is exactly 2 miles from the courthouse is downtown Pittsboro where our office is located.
As of 2015 most people looking for homes for sale in Powell Place are looking to purchase a new home. New homes for sale range in price. You will see small villas to larger luxury homes. At present, most homes are in the $290,000 – $450,000 price range.
Powell Place Builders
There are plenty of available home sites and 2 builders at Powell Place. M/I Homes & Robuck Homes are the builders. They put together some very beautiful homes. At any given time you can drive through the community and see homes under construction. The community is quiet and peaceful and right near 15/501 & 64. This is going to be a prime location to own a home especially in the future with the advent of Chatham Park.
Amenities & HOA
Amenities include several well kept playgrounds, paved walking paths, the Mary Hayes Barber Park.
HOA fees in this community are $31/mo.
Schools
Most students in this community attend Pittsboro Elementary School, Horton Middle School, and Northwood High School. There are also private schools in the area such as Haw River Christian Academy. For a complete list of schools in the area (and a moving guide) please check out this article: Moving to Pittsboro.
Utilities
At the time of this article the utilities used in Powell place are as listed below:
Cable/Internet: Time Warner Cable
Electric: Duky Energy Progress
Gas: Public Service NC
Water / Garbage: Town of Pittsboro
Nearby
Nearby you have, of course, historic downtown Pittsboro. Chapel Hill is approximately 15 minutes North, Cary is 20 minutes East.
This is where Powell Place is located on Google Maps: