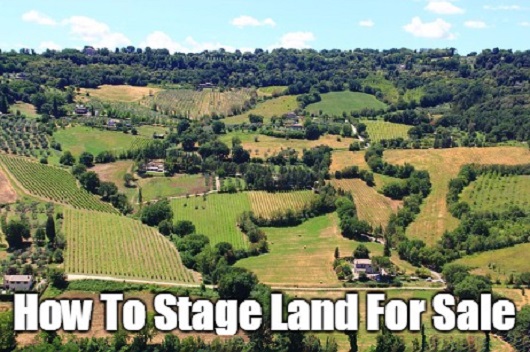 People stage homes for sale. Can they stage land for sale? Is land-staging a thing?
Some land can't be staged at all; it is thick woods, timber land, or simply just vacant land. There is very little that can be done or that is needed to put this type of land on the market. The buyers of this land simply want the dirt, and the condition of the grass is not a factor.
We do stage farms, and of course, some land has pastures and can have clutter removed, junk picked up, lawn which can be mowed, brush that can be removed, etc. Large tracts of land often have interesting features which we photograph. We have even started recording video of many tracts of land which we have listed. When needed, we will record and photograph around obstacles, such as on a farm. All farms have multiple pieces of equipment needing repair at any given time, and we photograph around this equipment.
Something very important that several real estate brokers ignore is the number of pictures. When we photograph land for sale, we insert 25 pictures into MLS listings. Some real estate websites place a higher value on listings with all 25 pictures. On smaller tracts of land we will find something to photograph, such as a tree, wild garlic, sarsapailla, etc.
Watch the video below to see what else sets us apart for land sales and why we're one of the #1 sellers of land in North & South Carolina.