We deal with all sorts of land transactions throughout Chatham County and all of central North Carolina: farm land, vacant land, land for new home construction, commercial land, you name it. Almost all vacant land that we put up for sale needs vegetation cleared. So, how do you go about accomplishing this? That is what today's post is about. And of course, if you are looking to sell land in the area please visit our Chatham County NC land sales page.
Meet the Goat Squad:
Today Diana Tetens was kind enough to speak with us about her goats! Diana is the owner of The Goat Squad. The Goat Squad is a hungry crew of goats. Diana holds an MS in Conservation Ecology and Sustainable Development and was an executive director at the Ellerbe Creek Watershed Association. She is much more interested in talking about The Goat Squad than herself though.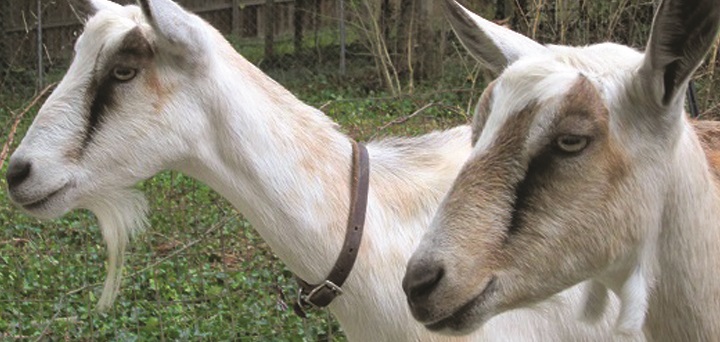 Clearing land with goats, not a baaad idea:
There are several benefits of using goats to clear land; the most obvious being that goats are a green solution. However, being green is just the tip of the iceberg. When goats devour vegetation, they also chew up the seeds- chopping everything down with machinery can actually produce an increase in weeds. Diana also provides land owners with advice on caring for their land moving forward, including information and recommendations on beneficial plants native to Chatham County.
The Goat Squad's goats have a very unique feature; they are tame and love human interaction! People who have the goats at their property often meet neighbors that they have never met before. The goats often become an event of sorts and there are several videos of them on YouTube. People absolutely love them.
Would you like goats to clear your land?
Be sure to check out The Goat Squad's website: goatsquad.com. They provide free estimates. They are local to Pittsboro. They have recently cleared land in Pittsboro, Carrboro, Durham, Boone, Charlotte, and many other parts of North Carolina. The goats arrive, get deployed, and are picked backup when the job is complete. They eat all sorts of vegetation, even kudzu and poison ivy.
Here's a video of them clearing vegetation: