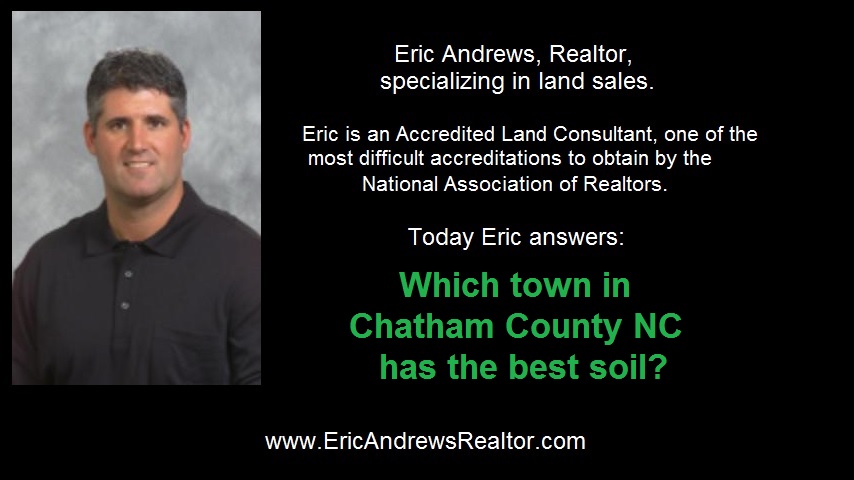 In this video land expert Eric Andrews answers the question: Which town in Chatham County NC has the best soil?

Eric discusses the soil types found in Chatham County, where the red, crumbly dirt is found, and the municipal wastewater treatment in Pittsboro, Goldsboro, and Siler City. He also discusses private sewer systems such as the systems found in the ground in Fearrington Village, Cole Park, The Preserve, Chapel Ridge, and Briar Chapel.
He also notes where the most difficult soil is located, which is around Jordan Lake.
If you have additional questions about the area's soil types or are looking to buy or sell land in Chatham County North Carolina please visit our page dedicated to Chatham County land sales or give us a call.