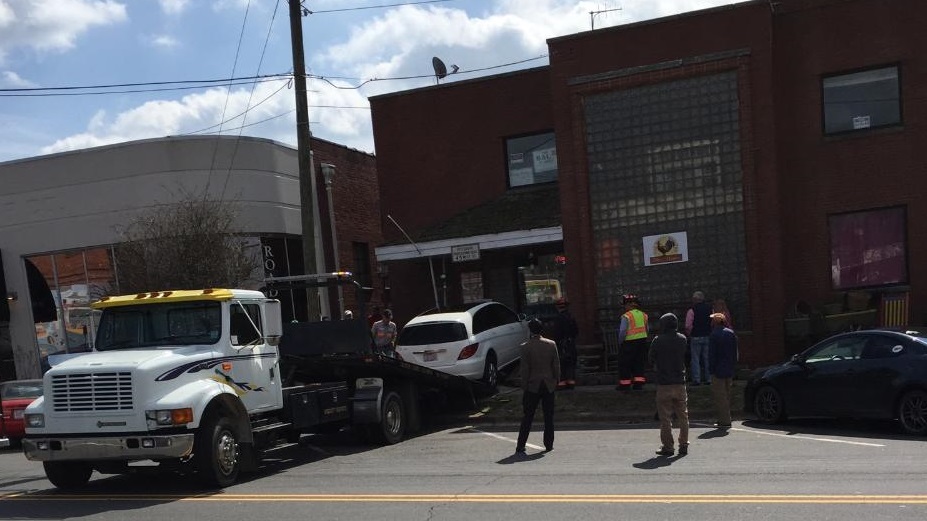 A weekend ago a car crashed into the building beside the Pittsboro Roadhouse.
We're not quite sure what happened but the late model Mercedes crashed. Maybe the gas pedal was mistaken for the brake?
Please feel free to email us if you know what happened in this rare event.
Above is an image that someone sent to us.