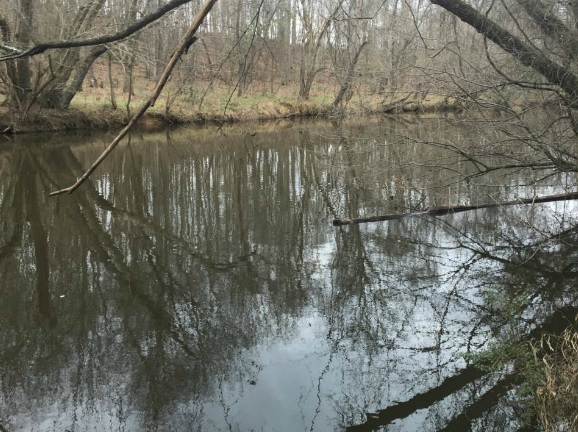 This property in Chatham County / Siler City, North Carolina has over 700 feet of frontage on Rocky River and a 1600sf home on it. The property has over 200' of road frontage on Silk Hope Road.
There are a couple of acres of pasture adjoining the house. The land also has a 1 acre pond on it. The pond is not stocked but it does have fish and other wildlife in it.
The are multiple natural springs on the property that feed in to both the pond and the Rocky River.
The property is about 1mi off of Highway 64 and a couple of miles from Siler City.
The property has mature vegetation; it is a mix of pine and hardwoods. The property was recently surveyed and comes out to just over 47 acres.
This property is in the Silk Hope School District. My children went to this school and it is one of the best in the country.
The trees have canopied. Animals on this property include wild turkey, otter, beaver, deer, coyote, raccoon, possum, squirrel and more.
Land in this area is averaging at $5,000 – $10,000 per acre. This property is being sold at just over $6,000 per acre.
The farmhouse itself needs work. It was lived in during the last year. It comes with the property at no value.
Address:
847 SILK HOPE ROAD
SILER CITY, NC 27344
MLS Listing #1987389
Want to sell something like this? Visit my page on Chatham County Land Sales.
See this property on the map: