If you are looking to list or sell a commercial property in Chatham County feel free to give me a call. I have a variety of commercial properties listed at any given time and will be happy to speak to you and/or advise you on your options.
I recently listed his commercial property on Graham Road in downtown Pittsboro: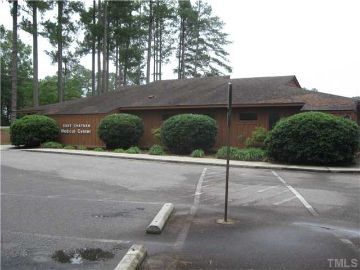 This piece of real estate is a 4500+SF office building on 1.743 acres. The building has a contemporary style wood exterior and spacious rooms and set up that would support multiple office space. The lot is level with beautiful tall pine trees, ample paved parking lot and frontage on three roads and is ideal for medical, dental, veterinary or multiple office space.
See the complete listing on my website here.
If you are looking to purchase land or commercial real estate in Chatham County feel free to call me. I have several listings, am aware of even more listings, and always have properties under contract about to hit the web as well. With Chatham Park on the way, commercial properties in Pittsboro are considered by many to be a great investment opportunity. There are several properties already built and more about to be built in the area on vacant land.