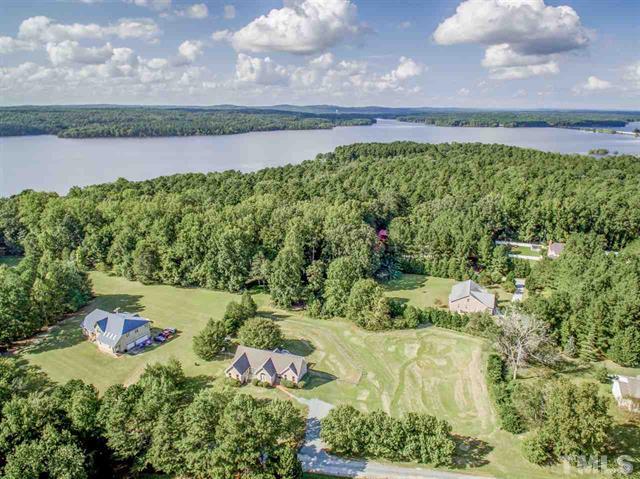 Above is an aerial shot of a house Eric Andrews listed for sale. The house is brick built and located near Jordan Lake. This house in particular has an Apex address as it was located in the Stone Point subdivision. This house was sold in February 2019.
This was MLS # 2216696. Here's the original description:
Recently Renovated Brick Home with hardwood floors, over-sized great room, cathedral ceilings, 3 bedrooms – all 3 with attached baths and walk-in closets (2 masters), large deck, front porch, open back yard, within walking distance to Jordan Lake (Army Corp Federal Lands), plenty of space to add a shed/barn, tucked away near the end of a private single lane road.
If you're looking to move to the Jordan Lake area, you should be aware that there are no houses ON the lake. If you can find a house near the lake that adjoins to land surrounding the lake – that is as cloase as you will get to it.
Here's one more pic of this great house: