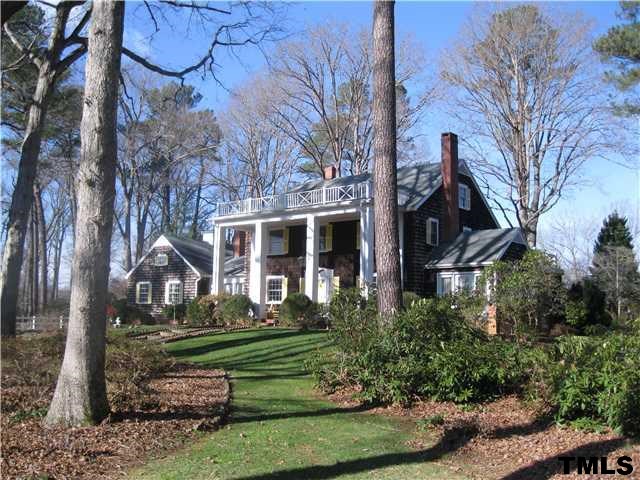 Ref MLS # 1981060
Listed by Eric Andrews, this home was sold in January 2015. The beautiful, historic farmhouse is in Pittsboro North Carolina. If you are looking to buy or sell a home or land in Pittsboro please visit my page Pittsboro Land Sales.
There were multiple options available when buying this property.
Original Listing:
Historic farmhouse on top of hill w/barn, coop, pasture & outbuildings overlooking acres of pasture. This wood-sided farmhouse features downstairs master, 5 bedrooms, 2.5 bathrooms. Surrounded by established perennial gardens & giant oak & pine. Rocking chair front porch w/farm & garden views. Perfect for horses, sheep, goats, & chickens. Ideal B&B location. Offered 4 ways.