Here is a home that was on the market 2 short months, a home in the Bobcat Point subdivision in Pittsboro NC. This is a beautiful home on Poplar Forest Rd. The home is 2,575 square feet and sites on almost 3 acres of land.
If you are looking to buy a home near Pittsboro with acreage feel free to search the Pittsboro MLS listings, and if you have land to sell feel free to see my page: selling land in Pittsboro.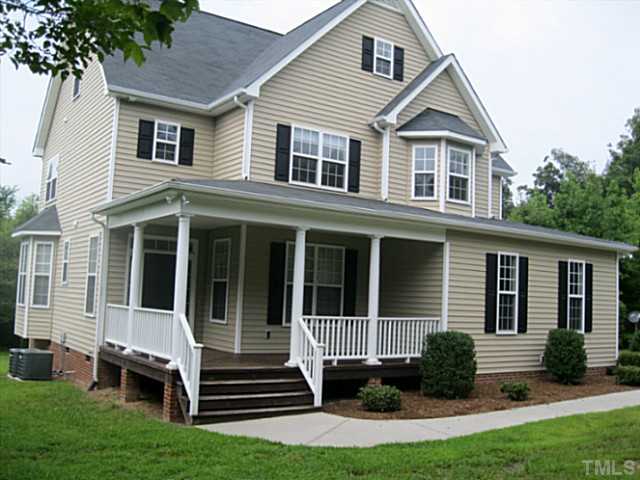 The original MLS listing is listing # 1904031. It read something like this:
This beautiful 3 bedroom, 2 bathroom home is located on a 2.96 acre lot in Bobcat Point.
This home features hardwood floors, laminate countertops, vinyl floor, custom shelves, crown molding, fireplace, double sinks, walk in closet, unfinished walk-up attic and a security system.
This home offers a open, spacious floor plan that is great for entertaining guest. There is beautiful landscaping and new gravel.